Ah... another week of surfing the web, checking out patterns by indie makers. So hard to choose! I'm mixing it up a little this week.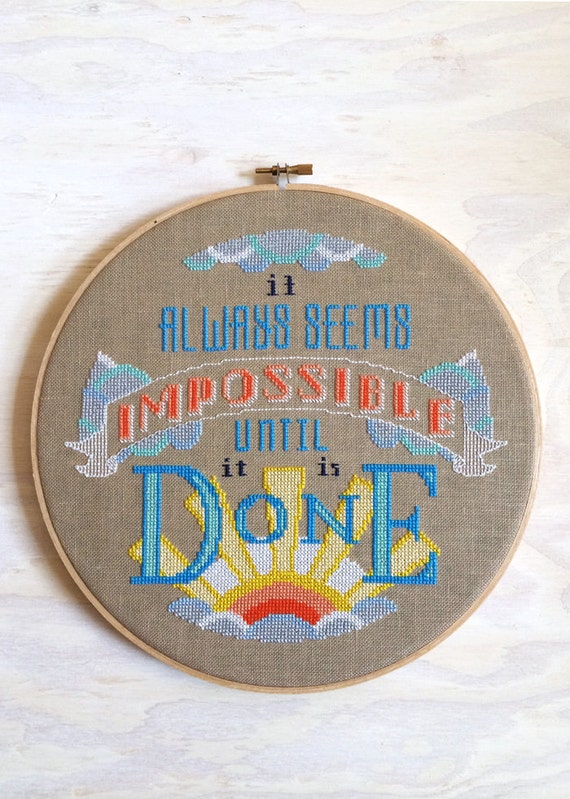 Yup. Cross stitch. I love me a quote and this one from Nelson Mandela speaks to me. When I was working away on my stitchable iPhone case, I found myself really enjoying it. It's been a long, long time since my cross-stitch days... think university! And so, I've chosen this pattern from
Satsuma Street on Etsy
. I suspect I'll be heading to Michaels for some supplies this week!
It's not too late to jump on the May is for Makers bandwagon. Still two weeks left! Who knows what I'll find for next week!
J