Those of you who know me well are thinking "WTF? Has she lost her ever loving mind? Appliqué? Really?" But seriously, when my pal, Lara @
BuzzinBumble
asked me to jump on the blog hop for her new book, Crafted Appliqué: New Possibilities, I couldn't say no.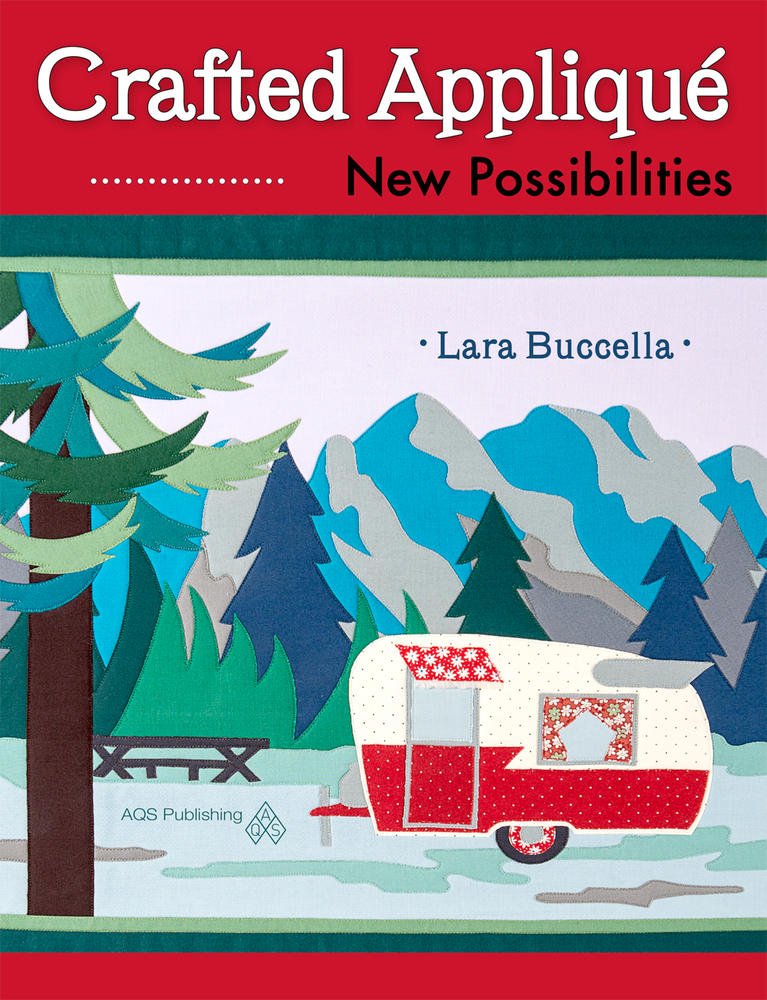 I am NOT an appliqué devotee. You know that. It gives me a unique perspective. I've sampled lots of different techniques: needle turn, fusible web, white glue, glue sticks, hand, machine, you name it. I don't want to give Lara's unique approach away, so I'm not giving you the full run down on it. I will say there is Modge Podge involved. Fear not. Lara researched and tested the living daylights out of this technique and breaks it down into excellent step by step instructions.
She compares a number of traditional methods and gives their pros and cons. She also gives sample pics of those techniques. It reminds me of
America's Test Kitchen
and their recipe tests! And those stray threads always drive me bonkers. Glad to know Lara's technique will mean the end of them for me!
And then there are the projects. I wish there were a few more small ones, like this charming needle book. Yup, all those sharp edges on the phone box are appliqué! But honestly, this book is more about the technique than anything else for me. It can be applied (see what I did there?) to any appliqué project you've fallen in love with and are too chicken to try for fear of messing it up.
Want your own copy? Well, you can pop on over to BuzzinBumble and
order your own signed copy
. Or you can leave me a comment below about the craziest notion you've ever used while quilting (and we're not limited to appliqué here) and take your chances with a giveaway. And don't forget to
pop on over to the rest of the blogs on the hop
!
This giveaway is open to international participants until 11:59 Atlantic Time on Sunday, June 5th. If you are a no-reply blogger, please leave an e-mail in your comment. If I can't reach you, you can't win! ☺
J